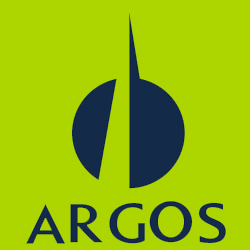 Plant Supervisor
Naples, FL
Argos USA, the industry leader in Ready Mix Concrete, is now seeking qualified a Plant Supervisor to join our successful team in Naples, Florida.

Responsible for supervising employees, properly batching concrete in accordance with all specifications and mix designs and for the management and physical operation of the plant and surrounding property. Operates COMMAND concrete batching system to prepare batches of concrete in accordance with mix design and quality. Responsible for plant maintenance and housekeeping, paperwork processing and plant cleanup.

We offer:
• Industry-leading wages
• Full benefit packages
• 401(k) retirement plan with company contribution
• Sign-on Bonus
• Medical Coverage begins on your first day

Experience needed:
• 2 years experience
• Technical Knowledge COMMAND Batching System
• S.A.P Experience preferred
• Safety
• Customer Relations
• Personnel scheduling and discipline
• Inventory Management
• Budgeting
• Asset Maintenance and Management

Apply online or call us. Click on "Apply Now" for more information. Leave a copy of your resume.

ARGOS Ready Mix LLC is an Equal Opportunity Employer.

19687