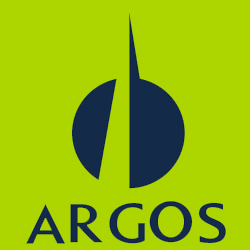 Class A or B CDL Driver
Sorry, this job has expired.
Charlotte, NC
Argos USA is hiring Class A and B Drivers.

Meet our Hiring Managers on 7/20 from 9am to 1pm to apply in person. There will be ON-THE-SPOT interviews and job offers!
Click 'APPLY' to register.

Are you looking to ensure a bright future for yourself and your family? Do you want to be a driver but still be home every night? At Argos USA, the industry leader in Ready Mix Concrete, you can! With no overnight shifts, you'll never be away from home for long. We're currently seeking a qualified A / B CDL driver to join us.

As a driver you can expect:
• Full benefits package
• 401K retirement plan with company contribution
• Paid training
• Industry-leading wages paid weekly
• Up to $3,000 in bonuses

Qualifications
• Valid CDL Class A or B License
• Clean MVR and no DUIs in 3 yrs.
• Minimum age of 21 years
• No Suspension in the last 30 days
• No Substance Abuse Violations in 3 yrs.
• Ability to perform some physical labor

Now offering sign on bonuses
- $1,500 Sign on Bonus for those with a valid CDL License
- $2,000 Sign on Bonus for those with Ready Mix experience
**Bonus Paid after you have been released from training**

We are a 2nd Chance employer.

ARGOS Ready Mix LLC is an Equal Opportunity Employer.

11794