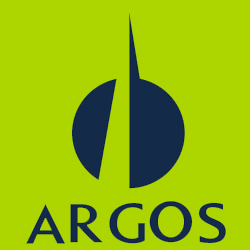 Argos USA
Fleet Maintenance Coordinator
Sorry, this job has expired.
Gainesville, FL
Argos Concrete Ready Mix is now hiring a Fleet Maintenance Coordinator in Gainesville, Florida. Fix a truck earn a good buck!
Eligible for overtime.
$1,500 Sign-on Bonus.
Medical, dental vision and 401k.
You'll earn benefits on your FIRST day!
Description
Parts Coordinators serve as a supervisor function to all fleet maintenance associates who need parts or materials to perform their job. The Parts Coordinators process requisitions and work orders for these required tools and materials through SAP. They receive the parts, perform stocking duties, along with assist mechanics with fleet maintenance. Furthermore, the Parts Coordinators perform cycle counting of inventory through SAP. And, they maintain good housekeeping in the parts room and shop.
Qualifications We Are Looking For:
Performs repairs and maintenance on Ready Mix Trucks, front-end loader, roll-off, and other site vehicles to maximize safe and productive operations. Typical repairs include, but are not limited to, routine maintenance and repairing engines, chassis and body components, hydraulic cylinders, brake systems, suspension systems, wheels, and tires.
Road tests vehicles to troubleshoot problems and/or test repairs to ensure proper and safe completion.
Reads and interprets VCR's (vehicle condition reports) and/or repair orders, communicates with supervisor and/or driver for clarification of problems. May discuss preventive techniques with drivers to minimize future repairs.
Estimate time and materials required to perform major repairs.
Maintain accurate, updated preventive maintenance records.
Operate tools, equipment, and machinery according to prescribed safety procedures.
Follow established safety procedures and techniques to perform job duties.
Daily operations of all parts -ensure shop, equipment, and tools are in safe operating condition.
Ability to work any shift (nights, weekends, holidays, and extended hours)
Ability to work well with others and be a team player
Ability to make equipment inspections
Obvious enthusiasm initiative and pride in work
Maintain compliance with departments in the Transportation Department.
Responsibilities:
Supervising the mechanics at garage location(s).
Reviewing purchase orders for all garage location(s).
Evaluating inventory records.
Analyzing purchasing records to allow for most economical purchasing methods.
Verifying vendor compliance with parts purchased.
Evaluating mechanics.
Maintaining records and preparing required reports relevant for the fleet maintenance.
Assisting in the evaluation of all parts and materials used to maintain vehicles.
Completing all warranty claims.
2+ years experience in Diesel engines light//medium/heavy duty trucks.
Knowledge and understanding of Electronic/Computerized diagnostic software a must .
Preferred to have OWN TOOLS capable of handling job.
Other duties as assigned.
 Required Qualifications
Functional literacy; ability to communicate effectively.
Must be able to work effectively with all personnel.
Demonstrated leadership and supervisory ability.
Appropriate valid Florida driver's license/certification for vehicle(s) driven/operated
Experienced Diesel mechanics
We are an Equal Opportunity Employer. We embrace diversity in all aspects of our business.
fnkng8ugl1jl
145528158